Worldwide full Professors in Geriatric Medicine and other medical specialities.
Worldwide full Professors and Experts in Gerontology (nursing, nutrition, psychology, sociology and also architecture, demography, economy, engineering and […]).
The tutors involved in a session should participate in all teaching activities.
TUTORS November 2023, Mental health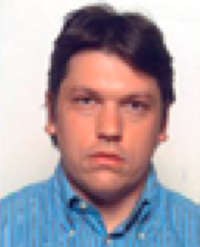 Prof. Nicola Veronese
Nicola Veronese is a certified trained geriatrician, currently working as Associate Editor in Internal Medicine at the University of Palermo, Italy. His research is mainly epidemiological and focused on the most common diseases affecting older people. In particular, his interest areas are osteoarticular, metabolic (including obesity and diabetes) and cardiovascular diseases, as well as nutrition. He is the author of more than 500 articles published in national and international scientific journals, and of numerous abstracts accepted by national and international congresses.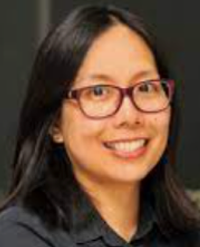 Prof. Maw Pin Tan
Tan Maw Pin is Professor in Geriatric Medicine at the University of Malaya. She qualified from the University of Nottingham, United Kingdom and worked as an house officer in Derby and a Senior House Officer at the Nottingham City Hospital before moving up north to Newcastle upon Tyne to pursue her higher specialist training in geriatric medicine. She worked briefly as a consultant geriatrician at the Royal Victoria Infirmary and Freeman Hospital before returning home to Malaysia. She is the Principal Investigator of the Transforming Cognitive Frailty into Later Life Self-Sufficiency (AGELESS) programme which is funded by a Ministry of Higher Education Long Term Research Grant Scheme.  Prof Tan is also the Honorary Secretary of the Malaysian Society of Geriatric Medicine and the College of Physicians of Malaysia. She is Academic Editor to PLOS ONE and Associate Editor to Frontiers in Medicine.  In addition, she has founded the University of Malaya spin-off, ACT4Health Sdn Bhd, and as Medical Director of the Genting Dementia Day Care Centre and Managed Care Services Sdn Bhd.
Prof. Imen Baati
Current Position
Associate Professor in Psychiatry, Department of Psychiatry A, Hedi Chaker University Hospital, Sfax, Tunisia (since 2020).
EDUCATION AND DEGREES
Associate Professor in Psychiatry, Faculty of Medicine, University of Sfax, Tunisia (2019)
Certificate of Complementary Studies in Research methodology and communication in health sciences (2019)
Certificate of Complementary Studies in Fundamental basics in pedagogy (2016)
Certificate of Complementary Studies in medical English (2016)
Professional Master of Sexology (2015)
Assistant Professor in Psychiatry, Faculty of Medicine, University of Sfax, Tunisia (2013)
Specialist in Psychiatry degree (2013)
Certificate in Computing and Internet (C2I) (2012)
Professional Master of Gerontopsychiatry (2010)
Medical doctor (2010)
Psychiatry Residency (2009-2012), Department of Psychiatry A, B and C (7 semesters), Department of Child Psychiatry (1 semester), Hedi Chaker University Hospital, Sfax, Tunisia.
TUTORS October, session 6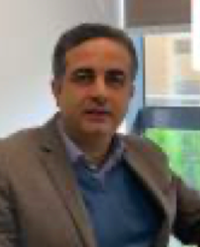 Dr. Mohamed Shawky Khater
Dr. Mohamed Shawky Khater is a Professor of Geriatric medicine, Ain Shams University, Cairo, Egypt.
Founder of Cairo Seniors Clinic.
He is interested in: 
⁃ Cognitive impairment in the elderly 
⁃ Nutrition, frailty and sarcopenia 
He is the head of the Cognitive research team in his department (AGE BRAIN- Ain Shams Geriatric BRAin health INitiative)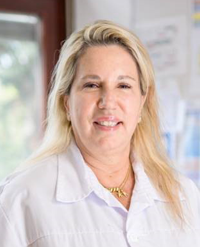 Dr. Dina Zekry
After obtaining her medical degree, Doctorate in Medicine (MD) and specialty in Internal Medicine from the University of Sao Paulo, Brazil, Dina Zekry continued her training in Internal Medicine and Geriatrics in Paris (Foreign Resident of the College of Medicine of the Paris Hospitals, Capacity and DESC of Geriatrics and Gerontology, Diploma of Advanced Study and Thesis in Science (PhD) in Biology of Aging). She continued her career in the University of Geneva as an associate physician in the Department of Internal Medicine, Rehabilitation and Geriatrics. She has extensive clinical experience in geriatrics and the care of people with cognitive disorders both in inpatient settings and in the outpatient Memory Center. She is the author of more than 100 peer-reviewed articles and she is recipient of several research grants as principal applicant (France Alzheimer Association, University of Geneva and Swiss National Science Foundation), her research areas are based on two axes: biological markers of oxidative stress and inflammation in Alzheimer's disease, vascular and mixed dementias and the predictive contribution of comorbidity scores in the management of complex polymorbid patients. In April 2018, she was promoted Associate Professor of the Faculty of Medicine and nominated Head the Division of Internal Medicine for the aged, Department of Rehabilitation and Geriatrics from the Geneva University Hospitals, Switzerland where she is responsible for a 142 bed sector of acute care in the Geriatrics Hospital, including a unit of intermediate care. Her division also includes a geriatric emergency room in our hospital, a pioneer model specifically dedicated for old people over 75 years old representing more than 3500 admissions per year. Since 2022, she is the President of the Commission of Egality of the Faculty of Medicine of Geneva.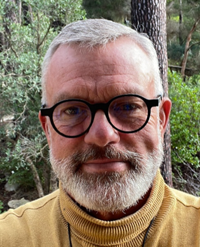 Prof. Rayne Stroebel
Rayne Stroebel holds a master's and a doctoral degree in Dementia Studies from Stirling University in the UK. He is the managing director of GERATEC (Gerontological Research, Training, Education and Care) [www.geratecza.com], a company that provides services to the long-term care sector. He is the regional coordinator in South Africa moreover of The Eden Alternative [www.edenalt.co.za], a corporate social investment project of GERATEC aimed at changing the institutional culture of care homes.
Rayne is an executive member of the International Longevity Centre South Africa, bringing vast experience and expertise to ILCSA in the areas of long-term care services and enhancement of the care ethos towards a relationship-directed support model in residential care homes. Rayne has developed and provides extensive training courses, what is more, to improve the quality of life of individuals living with dementia. Based in Cape Town, his business and service activities extend countrywide.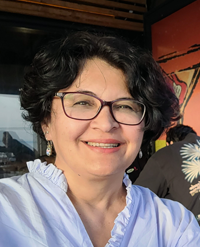 Prof. Belgin Ünal
Prof. Belgin Ünal worked as a faculty member at the Department of Public Health at Dokuz Eylül University in Türkiye between 1999 and 2023. She has an MPH degree from the Hebrew University of Jerusalem (1998) and a PhD in Public Health from the University of Liverpool, England (2004).
Dr. Ünal  taught undergraduate and post graduate courses on epidemiology, research methods and analysis. She also trained many students and health professionals on  Community Oriented Primary Care in undergraduate and postgraduate programs and in-service training for over 20 years. Dr Ünal's research focuses on the epidemiology, research methods, and control of non-communicable diseases.
Currently Belgin Ünal works at the WHO- Azerbaijan Office as a public health expert"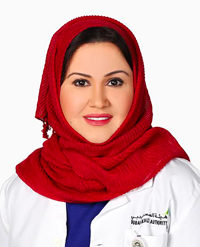 Dr. Salwa Alsuwaidi
Consultant Internal Medicine & Geriatrics. Director of Seniors' Happiness Center in Dubai Academic Health Corporation (DAHC). Graduate of UAE Faculty of Medicine & Health Sciences. Has MRCP UK (Glasgow), MRCP SCE Geriatrics, PhD Arab Board Internal Medicine, Post Graduate Diploma of Gerontology & Geriatrics and Clinical Leadership Diploma from RCSI. First Emirati Geriatrician, and Founder and chairperson of Emirates Seniors' Friends Association. Board member of the Middle East Academy for the Medicine of Ageing (MEAMA).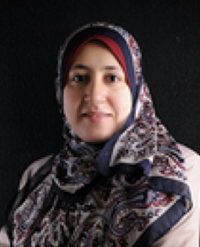 Dr. Heba Mohamed Tawfik
Dr. Heba Mohamed Tawfik – MD Geriatric Medicine and Gerontology
Associate Professor and consultant of Geriatrics and Gerontology at Faculty of Medicine, Ain-Shams University. Dr Heba is also a consultant at Ain Shams University Virtual Hospital.
She is a co-Founder and director of cognitive training lab, co-founder, and co-director of Ain-Shams Ageing Brain Initiative (AGE-BRAIN) at Geriatric department, Ain-Shams University Hospitals. She is experienced in dealing with geriatric population, has many research papers in the field of cognition, mild cognitive impairment, and dementia. She is also interested in frailty, sarcopenia, and geriatric cardiac diseases. She participated in Addenbrooke's cognitive examination III (ACE III) Arabic translation and validation and in a construction of a unique cognitive assessment test in Ain-Shams University suitable for educated and illiterate elderly which is the ASCA test.
Dr Heba is a director of Geriatric Medicine Unit at Faculty of Medicine, Ain-Shams University.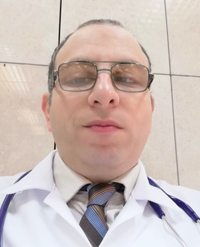 Dr. Ahmed Shawky Mohammedin
Dr. Ahmed is an Egyptian male Geriatrician that has received his MB BCh (Hons) degree from Ain Shams University (ASU), School of Medicine in 2003. Then joined a 3 year (2005-2008) residency program in the Geriatrics Intensive care unit, and in the Geriatrics & Gerontology dpt (of the Internal medicine departments) at Ain Shams University Hospital. He has earned an MSc degree in Geriatrics and Gerontology (Ain Shams Univ 2009); and earned a Diploma in Psychogeriatrics (Ain Shams Univ 2012). Then earned a Medical Doctorate degree (PhD) in Geriatrics & Gerontology (Ain Shams Univ 2012). He has also earned an internal medicine diploma (Ain Shams Univ 2010).
He is currently a Consultant & Senior lecturer of Geriatric medicine at the Ain Shams University Geriatrics Hospital (standalone hospital). He is also a Consultant & Assistant Professor of Geriatric medicine at King Fahd University Hospital (Imam Abdulrahman bin Faisal university). He has received Postgraduate clinical training in Geriatrics & Gerontology dpt, Ain Shams University hospital. He has also received training at Ain Shams Psychiatry institute (Okasha institute) and the UN international institute of Ageing, Malta.
After spending 3 years as a resident doctor of Geriatric medicine at Ain Shams University Hospital, he was appointed as a Specialist & Assistant Lecturer in the Geriatrics & Gerontology dpt. Then was promoted to Consultant & Lecturer positions in 2013. He practices Geriatric medicine (Acute care, Intensive care, Home care, Transitional care, Nursing homes & Long term care); Internal medicine & intensive care medicine for elderly (including ventilation).
His fields of interest in clinical medicine and research includes development of seniors services, Internal medicine of elderly, Dementia care, Preventive Geriatrics, Palliative care and seniors care planning. He has attended several continuous professional development activities in the field of Geriatrics, Internal Medicine & Critical care. Including: Dementia care, Palliative care, Psychogeriatrics, Fundamental critical care support, Advanced life support.
Currently he is volunteering as CEO of Wikiageing.org & contributing to several research projects. He has authored and co-authored multiple articles published in Peer reviewed international journals. He has also served administrative & leadership positions in Ain Shams University. He has worked as a temporary advisor for the EMRO-WHO, Egyptian & Saudi MOH, auditing elderly care services and providing training to elderly healthcare providers (Physicians, nursing, Physiotherapists, Dieticians, and Physiotherapists). He is leading developing WikiAgeing – the knowledge management tool.
He is a member of the Egyptian society of Geriatric medicine; Egypt Alzheimer Association; Neurocritical care society and the European Association of Geriatric medicine societies, Saudi Geriatric society.
Prof. Bianca Buurma
Bianca Buurman was appointed professor by special appointment of Integrated Elderly Care in 2015. She has also been professor of Acute Geriatrics at Amsterdam UMC (location AMC) since 2017. Her professorship conducts research into how primary care (GPs and district nurses), hospitals and care homes can work together in the best possible way to keep elderly people independent for as long as possible, avoid hospital admissions and give the elderly the best possible quality of life. The research is conducted in close collaboration with the elderly and their informal carers.
Bianca Buurman did a Bachelor's in nursing at the AUAS, followed by a Master's in nursing science at Utrecht. In 2011, she obtained a doctorate through her research on identifying and supporting vulnerable elderly people in hospitals. She coordinated several major studies, amongst others into integrated GP care for vulnerable elderly people and the Integrated Care Bridge (Transmurale Zorgbrug) project, a care pathway for vulnerable elderly people that reduces mortality rates and is being implemented in 25 Dutch hospitals.
In 2013-2014, with the help of a Rubicon grant, Bianca spent a year conducting research into loss of independence amongst the elderly following admission to hospital, at Yale University in the US. In 2014, she was awarded a Veni grant from the Netherlands Organisation for Scientific Research (NWO) to conduct further research into the mechanisms that give rise to loss of function in the elderly.
In 2022, she was elected IAGG-World president (2026-2030)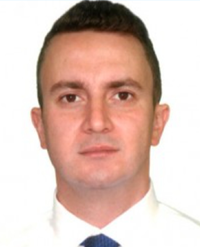 Prof. Kamal Haddad
Dr Kamal el Haddad is a geriatrician with subspecialty in oncogeriatrics. After graduating from Saint Georges Hospital University Medical Center as MD in 2014, he specialized in family medicine and then, pursued his fellowship in geriatric and oncogeriatric in the Gérontopôle – Centre Hospitalier Universitaire de Toulouse. After finishing his fellowship, he started his medical practice in 2019 in Saint Georges Hospital University Medical Center in Beirut, Lebanon.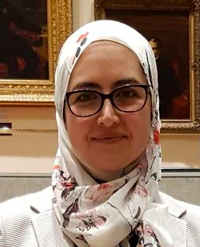 Dr. Heba Gamal Saber
Dr. Heba Gamal Saber, M.D., M.R.C.P., is a Consultant and Associate Professor in the department of Geriatric Medicine and Gerontology, Ain Shams university.  She is a member of the Royal College of Physicians, UK.
Her main research interests include Dementia and Frailty as well as Osteoporosis. She actively participated and had a prominent role in the founding of the first Ain Shams fracture liaison and Orthogeriatric service.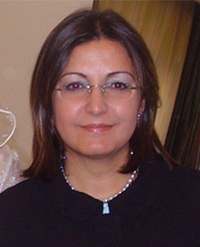 Dr. Dilek Aslan
Dr. Aslan is working as a full professor of Public Health (PH) at Hacettepe University (HU), Faculty of Medicine (FoM), Department of Public Health (DoPH) (Ankara/Turkey).
Dr. Aslan graduated from HU-FoM in 1994 and completed her compulsory medical services in different parts of the country between 1994-1996. After completing a four years' training program at HU-FoM-DoPH, she has been a public health specialist in 2000. She completed her post doc training by conducting a 10 months' fellowship program funded by the USA-National Institute of Health, Mental Health and Developmental Disabilities Program (Fogarty International Program). In the first part of the Project, she worked in USA at a Harvard University affiliated Boston's Children's Hospital (From July to December 2002). During this period, she completed some courses at Harvard T.H. Chan School of Public Health. Dr. Aslan also completed her MSc training at HU-Health Sciences Institute-Nutrition and Food Sciences Program in 2004.
Dr. Aslan's main academic interests in PH are aging, community nutrition, international health, and tobacco control. Since the pandemic, she has been involved in Infodemic Management work. In this regard, she completed WHO certificated training which was held between November and December 2021. She has been appointed as a member of the Technical Advisory Group on Risk Communication and Community Engagement-Infodemic Management (RCCE-IM) in World Health Organization European Region since February 2023.
Dr. Aslan has been working in geriatrics fields with the scope of her public heath background. Her experiences started with a certified "in-situ" Geriatrics and Gerontology Training Program jointly organized by the UN International Institute on Aging (INIA) and the Turkish Geriatrics Society (TGS) in 2006. Since then, she has been involved in similar training programs as trainer (and organizer). The last program was held in 2019 in Turkey. Dr. Aslan has been organizing and/or attending several national and international congresses, symposiums, courses on geriatrics for over 15 years. She also conducts courses on aging at the academy. She has been involved in different PH Projects.
Dr. Aslan worked as an Editorial Board member of the Turkish Journal of Geriatrics between 2006 and 2019. Since March 2022, she has been involved in the Editorial Review Board for the Gerontology and Geriatrics Medicine Journal.
She has been author (or co-author) of several publications including book chapters (national, international), scientific articles, reminders for public. She has been the editor (or) the co-editor of several national books since 2007. She is also contributing the Ministry of Health studies in geriatrics in organizing workshops, protocol preparation, guideline preparation, etc.
Dr. Aslan is the General Secretary of Turkish Geriatrics Society. Her contribution to the TGS started in 2005. Since then, she has been actively involved in the activities of the Society. She also has other memberships in both professional medical organizations and NGOs.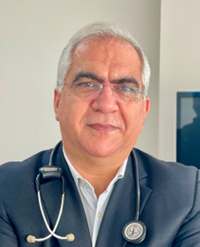 Prof. Elie Stephan
Dr. Elie Stephan graduated as a Family Physician from St. Joseph University – Beirut in 1990. He Hold a degree of Capacity in Geriatric Medicine from Paul Sabatier University Toulouse – France in 1995. He is currently the Head of the Acute Care Unit for Elderly at the St Georges Hospital – Achrafieh and he is responsible of the Geriatric Program at its affiliated nursing Home "Foyer St Georges – Achrafieh" since 1996; Member of the mobile Unit for palliative care
in SGHUMC since 2015. Dr Stephan was for two times president of the Lebanese Society of Geriatric Medicine, and one of the founders. He is an active member in several societies and groups including the French Society of Geriatric Medicine, The American Geriatric society, The Lebanese society of Family Physician, "The Palliative and Supportive group" in the Lebanese cancer society.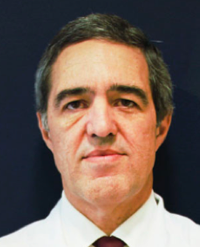 Prof. Alfonso J. Cruz-Jentoft
– Chef du service de gériatrie. Hôpital universitaire Ramón y Cajal. Madrid
– Chef de l'unité de gériatrie. Clinique Ruber. Madrid
– Professeur de gériatrie. Université européenne de Madrid (Hôpital Quirón Madrid).
Alfonso J. Cruz-Jentoft was past-President of the European Union Geriatric Society and member of the Royal Spanish Academia de Medicina. He has mainly contributed to research in topic(s): Sarcopenia & Population. The author has an hindex of 51, co-authored 219 publication(s) receiving 21576 citation(s). Previous affiliations of Alfonso J. Cruz-Jentoft include European Union & Saint Louis University.
Prof. Luigi Ferrucci
Dr. Luigi Ferrucci is a geriatrician and an epidemiologist who conducts research on the causal pathways leading to progressive physical and cognitive decline in older persons. In September 2002, he became the Chief of the Longitudinal Studies Section at NIA and the Director of the Baltimore Longitudinal Study on Aging. Dr. Ferrucci received a Medical Degree and Board Certification in 1980, a Board Certification in Geriatrics in 1982 and Ph.D. in Biology and Pathophysiology of Aging in 1998 at the University of Florence, Italy. He spent a 2-year internship at the Intensive Care Unit of the Florence Institute of Gerontology and Geriatrics, and was for many years Associate Professor of Biology, Human Physiology and Statistics at the University of Florence. Between 1985 and 2002 he was Chief of Geriatric Rehabilitation at the Department of Geriatric Medicine and Director of the Laboratory of Clinical Epidemiology at the Italian National Institute of Aging. During the same period, he collaborated with the NIA Laboratory of Epidemiology, Demography, and Biometry where he spent several periods as Visiting Scientist. Dr. Ferrucci has made major contributions in the design of many epidemiological studies conducted in the U.S. and in Europe, including the European Longitudinal Study on Aging, the "ICare Dicomano Study," the AKEA study of Centenarians in Sardinia and the Women's Health and Aging Study. He was also the Principal Investigator of the InCHIANTI study, a longitudinal study conducted in the Chianti Geographical area (Tuscany, Italy) looking at risk factors for mobility disability in older persons. Dr. Ferrucci is currently refining the design of the BLSA to focus more on normal aging and the development of age-associated frailty. Dr. Ferrucci has been Scientific Director at NIA since May 2011.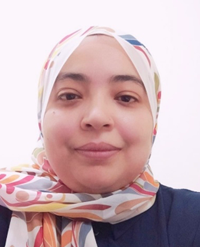 Prof. Doha Rasheedy (EG)
Dr. Doha Rasheedy is a Medical Doctor specializing in Geriatrics and Gerontology. Currently, Dr. Rasheedy holds the esteemed position of Professor of Geriatric and Gerontology at the Faculty of Medicine, Ain Shams University, former Associate Professor of Geriatrics and Gerontology at the Armed Forces College of Medicine. She also serves as a Consultant of Geriatric Medicine at Ain Shams University hospitals and police hospitals, where she provides expert oversight in various settings, including acute care, transitional care, and home care medicine for the elderly.
Throughout her career, Dr. Doha Rasheedy has conducted many research projects focusing on Geriatric Syndromes, with a particular emphasis on cognitive impairment, frailty, and muscle wasting diseases in the elderly.
Dr. Rasheedy actively engages in clinical teaching for residents, house officers, undergraduates, and postgraduates. She is a regular participant in national conferences and continuous professional development courses. She is a proud member of the Egyptian Society of Geriatrics & Gerontology. From 2014 to 2021, Dr. Rasheedy served as the Handling Editor of the Egyptian Journal of Geriatrics and Gerontology, which is the first specialized Geriatrics and Gerontology journal in the middle East.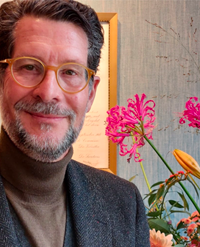 Prof. Jaco Hoffman (ZA)
Jaco Hoffman (DPhil, Oxon) is Professor of Socio-Gerontology at North-West University
(Vanderbijlpark Campus, Gauteng), South Africa where he leads the Ageing and Generational
Dynamics in Africa (AGenDA) programme and Professorial Fellow at the Institute of Population
Ageing, where he co-ordinates the UN endorsed African Research Network on Ageing
(AFRAN). AFRAN brings together African and international institutions and individuals from
academia, policy and practice to develop and expand African research and training capacity on
ageing. He is an Honorary Professor in the Institute of Ageing in Africa, Department of Medicine,
Faculty of Health Sciences, University of Cape Town, and was a past president of the South African
Gerontological Association (SAGA) as well as founding member of the South African Older Person's
Forum.  Jaco co-directs, with Prof Sebastiana Kalula (UCT), the International Longevity Centre (ILC) –
South Africa and is a Director of the International Federation on Ageing
Dr. Samar ElFeky (EG)
Technical Officer, Research Promotion and Development, Department of Information, Evidence and Research, World Health Organization, Regional Office of Eastern Mediterranean Region, Cairo, Egypt.
She is a Medical Doctor (MBBCh, OB.GYN, MPH) qualified in Reproductive, Maternal and Child Health and Public Health. I got my Master Degree of Public Health from Liverpool University. I got many training certificates on maternal and child health, reproductive health, quality of health care services, research, epidemiology, accreditation and health system management from national and international universities. I have also working experience in Ministry of Health and Population of Egypt in Family planning and Training. I have also working experience in WHO/EMRO in Primary and Community Health Care and WHO country office of Somalia in Health System and Maternal and Child Health Care.
Publications
Participated in finalization of the following documents of WHO/EMRO:
Links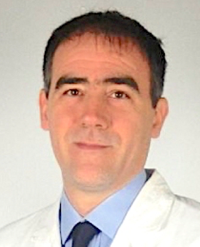 Prof. Matteo Cesari (IT)
Scientist (Geriatrics and Gerontology) | MD, PhD | World Health Organization WHO, Genève | who | Department of Ageing and Life Course (ALC) 
Matteo Cesari is Professor of Geriatrics at the Università di Milano, and Head of the Geriatrics Unit at the Fondazione IRCCS Ca' Granda, Ospedale Maggiore Policlinico (Milan, Italy). He obtained his medical degree, did his internship in geriatrics and received his PhD in preventive medicine for the elderly at the Università Cattolica del Sacro Cuore (Rome, Italy). Prior to his current position, Dr. Cesari worked at Wake Forest University (Winston-Salem, North Carolina, USA), the Institute on Aging at the University of Florida (Gainesville, Florida, USA) and the Centre Hospitalier Universitaire de Toulouse (Toulouse, France).
Dr. Cesari's research focuses on frailty and strategies to prevent deterioration in the health status of the elderly. His scientific projects have been funded by public bodies, including the National Institute on Aging (USA), the Agence Nationale de la Recherche (France) and the Italian Ministry of Health, as well as by private institutions, including the Swiss Bridge Foundation.
In addition, Dr. Cesari has authored over 310 peer-reviewed journal articles, 17 book chapters, and numerous academic papers, as well as some 160 abstracts for national and international conferences. Dr. Cesari's h-index is 56, and he is listed in the Thomson Reuters list of most cited researchers (http://hcr.stateofinnovation.com).
Dr. Cesari is also Editor-in-Chief of the Journal of Frailty & Aging, Associate Editor of the Journals of Gerontology, Series A: Medical Sciences, and a member of the editorial boards of several scientific journals, including the Journal of the American Medical Directors Association (JAMDA) and the Journal of the American Geriatrics Society. He is also the coordinator of the European Union Geriatric Medicine Society (EUGMS) Frailty Interest Group.